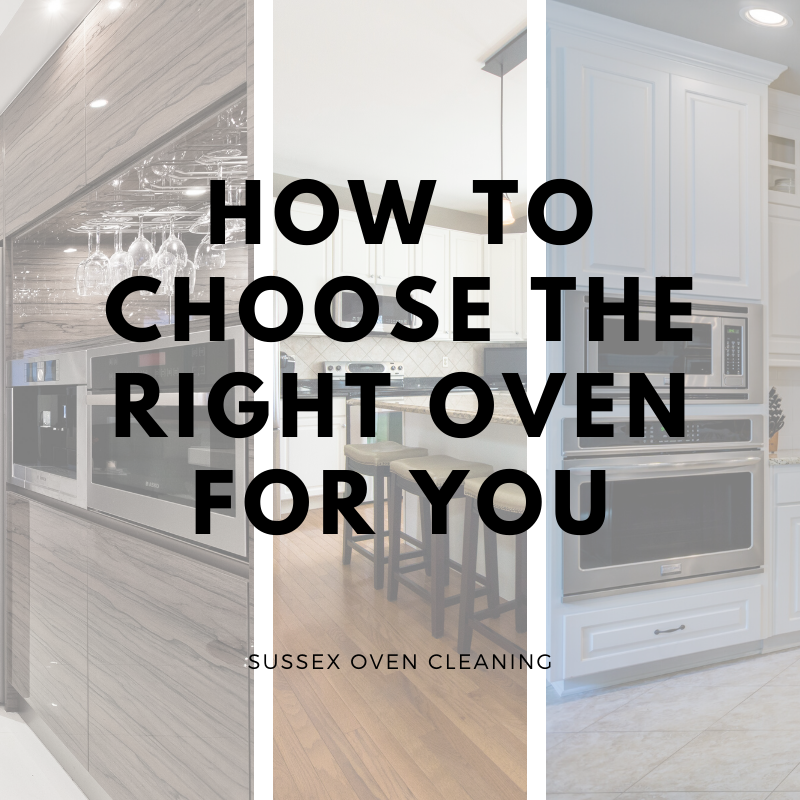 Introduction:
Your oven is one of the most important appliances in your kitchen but can also be one of the most costly; when buying a new oven it is not something you want to get wrong. With so many varieties of oven, from single ovens with built-in grills to double sided ranges buying your oven can often be a minefield. This How-to guide sets out a basic guide on the variety of ovens that are being sold at the moment and whether they might be right for you and your home.
The following points will be covered:
Position of the oven
Preference of oven
Energy Efficient
Free Standing Ovens
Built-in Ovens
Range Cookers
How much to spend?
1. Position of the Oven
Before you go to the showroom or start looking online for your new oven make sure you know where it is going to sit. If you are simply replacing an existing oven, then this should be pretty straight forward. However, if you are having a new kitchen, be sure to discuss with the kitchen designer where the oven is going and if this is right for you.
Are you looking to fill a pre-existing gap possibly from another range style cooker or Aga? Make sure your measurements are correct to the gap that is being filled. Very often the gaps have been built by putting the worktops up against the cooker that used to be there, having the correct measurements won't leave you with a margin for error. If you are unsure ask the shop you are buying from to come and check your measurements.
By having your oven under your kitchen work top you are able to increase your work top area, this is particularly handy in smaller kitchens, unfortunately having your oven low down comes at a price as you will have to bend to look in your oven to see how your food is cooking, bend down to take food in or out and get down on your hand and knees to scrub the oven out once it is dirty.
By having a built-in, eye level oven you are now making life easier for cleaning and cooking as you will not need to bend down to do this. However this can be difficult if you are tight for space, or if you do not keep your oven in pristine condition your oven is at a height that any guests will notice.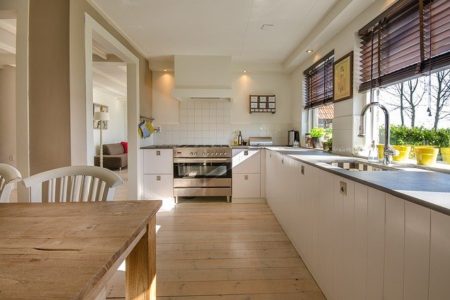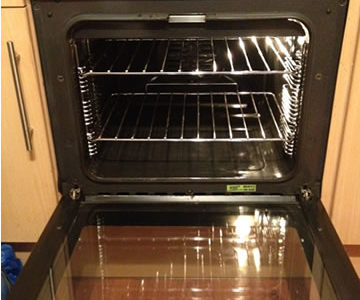 2. Preference of Oven
You will need to establish whether you want a gas or an electric powered oven. If you have been cooking with one of these for a long time you may find it very difficult to readjust your cooking to the other type, leaving you at threat of hating your brand-new oven.
You have an option to have a convection or convention oven. Simply put, a convection oven has a fan at the back of it that blows the hot air around your oven creating an even cooking temperature, a more efficient oven and a cooking temperature that can usually be lowered by 25oc over a convention oven. The heating elements usually sit below the oven floor, on top near the roof or around the fan.
A convention oven is usually preferred by bakers as the air isn't as dry as a convection oven,  improving the quality of the food baked in it. Unfortunately, they tend to have cooler spots in them as the air isn't circulated due to no fan being present, food will need be cooked approximately 25oc hotter than a convection oven making them less energy efficient.
Some ovens offer both of these functions, it is worth thinking about which types of cooking suits you.
3. Energy Efficient
Gas ovens are thought to be more energy efficient and produce less CO2 than electric ovens even with a fan assisted oven this probably won't save you as much in energy costs as having a gas oven. Try to buy an oven that isn't too big, the more space you have to heat then the more energy is needed to heat that space, try to buy an oven that suits your needs most of the time. Energy ratings aren't always available on ovens and very often ovens with the same energy rating actually in real life aren't the same.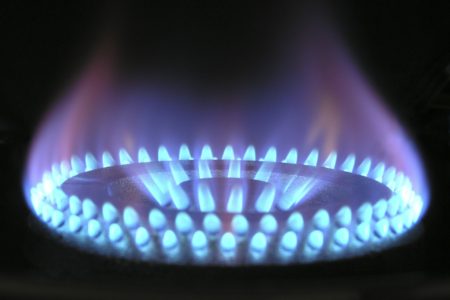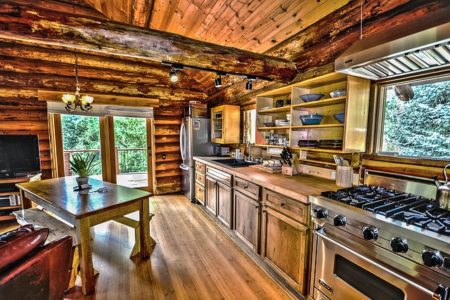 4. Free Standing Ovens
If you are looking for an oven that is versatile and wonder where it can go, then a freestanding oven would be ideal. It also has the advantage of being an all-in-one unit with the hob on top. You can get them duel fuel and with many manufacturers now offering an induction, electric or gas hob. If you think you may move at some point, it is a lot easier to take a freestanding cooker with you. . The flip side of a freestanding cooker is the ovens are low down, this makes cleaning the oven harder as well as placing food in and out of it more difficult. Some people think the aesthetics of a free-standing cooker are not as good as built-in ovens, often looking dated and not as seamless as a built-in.
5. Built-in Ovens
Built-in ovens are built into the kitchen work units with the front exposed but leaving an aesthetically pleasant finish to your kitchen. They can be built under counters, leaving you with more worktop space should you need. Alternatively, built-in at eye level can be easier to cope with on a daily basis due to not having to bend down to the oven. The disadvantage to this is if your oven is dirty it is on view for any guests to see. If you are thinking of moving to a new house at any point you may find it more difficult to take a built-in oven with you as oppose to a freestanding oven.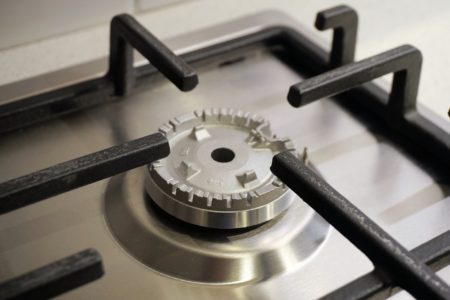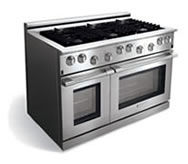 6. Range Cookers
Range cookers are seen my many cooks as the pinnacle of ovens and usually the crown jewel in the kitchen. The functions on these cookers are widely varied and these functions can be personalised to what you want. You will often find range cookers with at least 2 ovens; these can both be convection or one convection and one convention (please see point 3 for the difference between convection and convention ovens). You sometimes have a separate grill unit built into ranges and warming draws. Hobs are on top with either induction, hob, or gas available. These really are for the enthused cook in your house. But they don't come cheap, prices are usually starting at around £1000 and going beyond £10,000.
7. How Much to Spend?
Oven prices start from £180.00 and go up to in excess of £10,000. It isn't recommended that you buy the cheapest oven you come across, but rather going towards the top end of your budget. You will find the oven works better, is more efficient, easier to clean and parts for the oven are more readily available. If, however, you do buy a top of the range oven, bear in mind at some point something will most likely break and it may be worth researching how much basic parts are for the oven you are looking at, elements, oven seal, control knobs etc… many companies offer insurances against such incidences.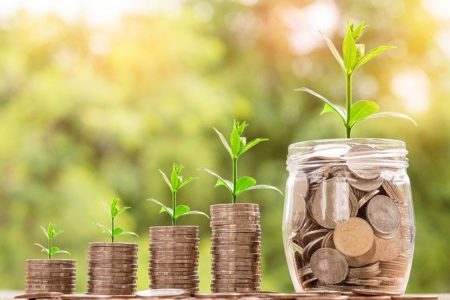 Conclusion:
This guide has given you 7 steps on finding your perfect oven. Your oven is one of the most used appliances in your home and hopefully with this guide you will find your perfect oven that is great to cook with, efficient to heat up and positioned correctly in your kitchen.
If you are looking for an oven just because you think your oven is too dirty, then consider Sussex Oven Cleaning first. We provide an excellent service using non- toxic and environmentally products and we aim to leave your oven like new. Our service has been given 5/5 on Google and Which Trusted Trader.