2020 is upon us, a new decade, a brand-new year. It's that time to make the promises of the year to yourself and to be the best version of you, so why not treat your kitchen with the same love.
2020 brings some new kitchen design trends with it, as well as some handy tips on how to create an innovative and well-designed kitchen for ultimate organisation. From colour scheme to storage solutions, there are many modern kitchen design tips for 2020 that you should definitely consider! Here we list our top tips to inspire your inner interior designer and create your dream kitchen.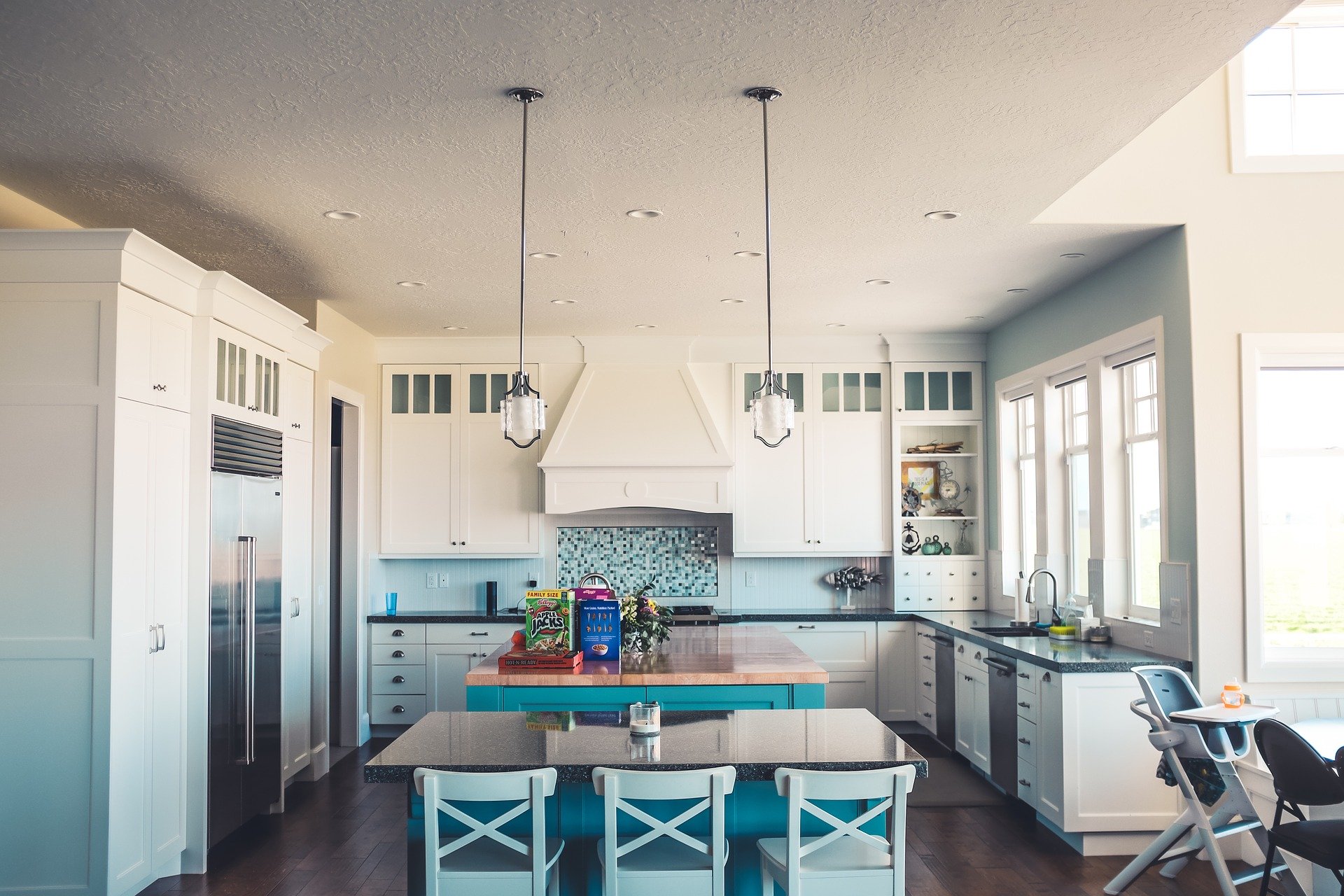 Kitchen Socials
The kitchen was once a place to cook and that was it. But as time has gone on and the new decade has hit us, the kitchen has turned into a sociable gathering space. Whether it is a family breakfast in the morning or having friends over for dinner – the kitchen is now usually the centre point of most conversations. Not because of the wonderful smelling food, but usually due to the spacious design and that it occupies the beer fridge.
By keeping this tip at the forefront when thinking about kitchen design changes in 2020, you will be able to create a space that is not only beneficial to you and your family, but also a great space for your guests to be in too. Even small changes such as adding extra seating to the island and some speakers will make the kitchen a more social space.
Colour is Inviting
For the last decade we have danced around colour; not knowing whether it was coming or going, with neutral always being at the centre of our kitchen colour palettes. Well a new decade calls for a final answer – colour is in. Adding elements of colour to your kitchen creates an inviting and interesting space. Colour adds an element of expressiveness to your décor – which is very personal. Why not show off your creative side?
If you're concerned about the cost of having to change an object that is a bold colour, why not decorate a wall with some paint and keep everything else more subtle, making it affordable to change if you decide the colour is not for you after a period of time.
Storage Walls
Using shelving to display and store kitchen items is an innovative way to organise the things in your kitchen. Designing your kitchen with your utensils on show can look messy, but incorporating wall space as storage means it will create a space that is perfect for 2020.
Utilise your Islands
The island became popular in the kitchen over the previous decade, and as we enter the new decade it is not becoming any less popular. However, you can be imaginative with your island designs. Doubling up on your islands, or even creating a circular island with a section to go inside are just two ideas of what you can do to elevate your kitchen design for 2020.
Optimal Oven
Your oven is just as important as the rest of the design in your kitchen. Following the colour trend of 2020 why not make the oven the focal point of the kitchen with a bright, bold colour covering it? Or create a coloured tile piece around the stove top. Why not incorporate the colour with the key element of a kitchen?
Clean, Neat, Spick and Span
Our top tip for kitchen design in 2020 is to keep your kitchen clean, neat, spick and span. If your kitchen is presentable, not only is the space more inviting but it is also much nicer to work in. Keeping on top of kitchen cleaning and organisation is crucial to a great designed kitchen.
Sussex Oven Cleaning would also recommend that a proper clean of the kitchen appliances is done every now and then, whether that is oven cleaning or fridge cleaning, appliances must be cleaned thoroughly on a regular occasion.
Climate Change: Recycle!
2020 brings a lot of trends with it, but it also brings the issue of climate change with a little more force. Remember to create an easy recycling system for you and your family so that you can recycle as if it is second nature.