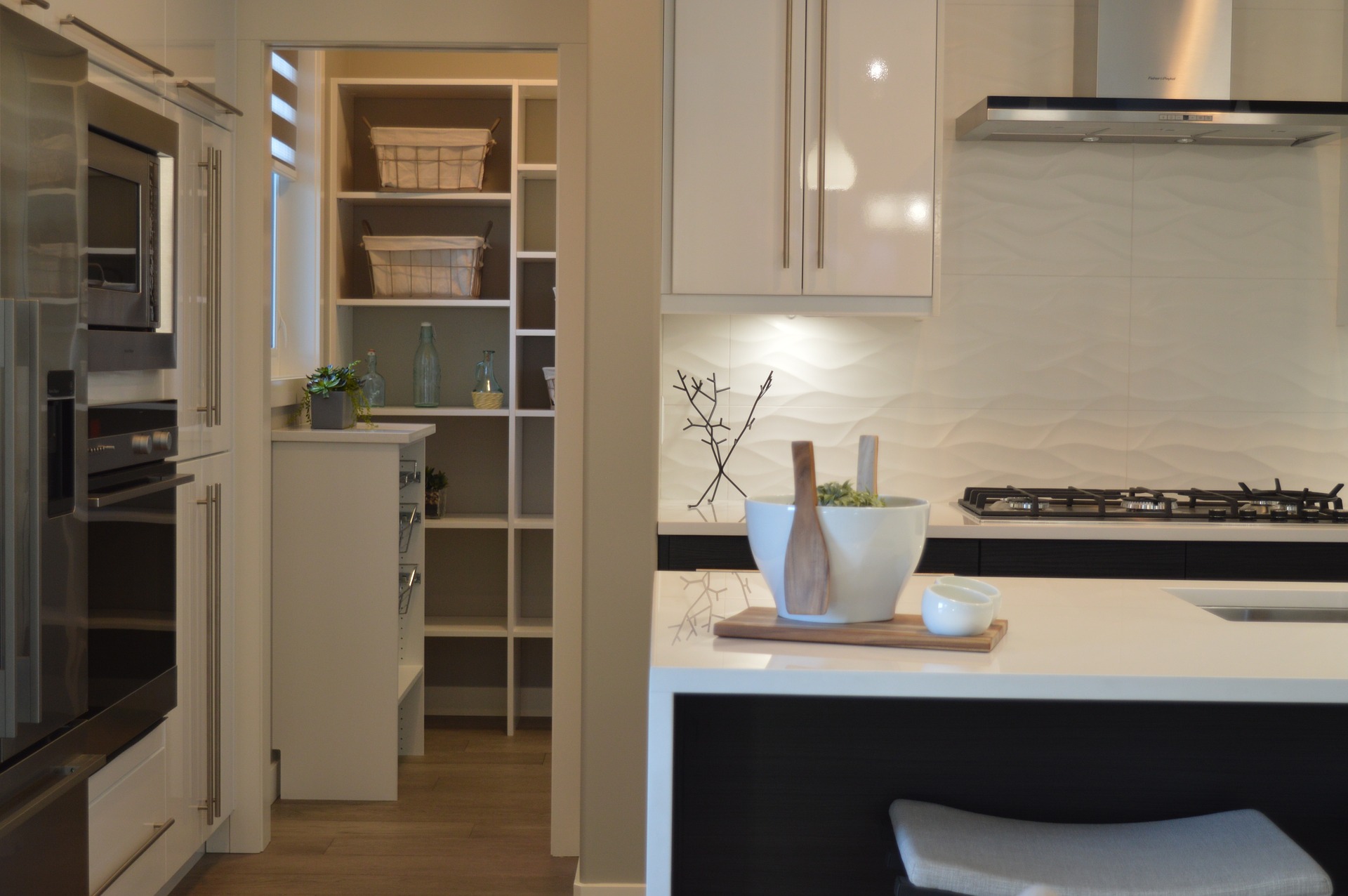 The kitchen is the place in the home where you want complete organisation. Having a clean and organised kitchen makes life much easier when it comes to cooking and hosting dinner parties. Having a kitchen that is organised creates an easier way to keep on top of the mess that can take over the kitchen. You can find lots of little hacks and ideas to help with kitchen organisation, but you must have the fundamental elements to start the organisation process.
This guide takes you through our top 5 tips for successful kitchen organisation, and how to turn your chaotic kitchen into a stress-free haven.
#1 Extra Shelf Space
By doubling up on your shelving in the kitchen you can create the extra shelf space that may be needed. Making sure your shelves are presented in a nice way and are not cluttered will help with the organisation and the overall presentation of your kitchen. Displaying your cookbooks, herbs and spices neatly on shelving in the kitchen will add to the character of the kitchen whilst also organising elements of the room. Creating more shelving for other kitchen necessities such as tinned foods, tea and coffee, ingredients that will be used together, glassware and china.
Utilising your shelving space will give you ultimate shelving organisation for your kitchen. Not only will it look great, but it will take the stress out of daily life in the kitchen.
#2 Hang Utensils
One way to utilise kitchen space is to use the walls as storage space. If a product can hang, hang it! Kitchen utensils such as spoons, ladles, pots and pans, and mugs can be hung around the kitchen. These instruments are used on a daily basis, by hanging them they are easy to get to and are not in the way.
Having dedicated hanging spaces for the different products is essential, you don't want your mugs and ladles both situated behind the oven. Create the hanging spaces in places in the kitchen that make sense will create kitchen organisation success.
#3 Create Workstation Zones
Creating workstation zones gives you complete indication on where everything should go. Having one area that is dedicated to cutting and measuring ingredients and another that is for mixing the ingredients together will give you an idea on where to put your kitchen items.
To achieve kitchen organisation success having these dedicated zones will enable you and the others in your household to keep the kitchen organised going forward. As everything will have a home!
#4 Everything Has a Home
Moving on from the previous point, by this point you should have a home for everything in your kitchen. Adding extra storage and organisation baskets for other bits and bobs is a great idea to make sure you know where everything should go. There shouldn't be an item or food product that does not have a home in your kitchen.
By ensuring there is a home for everything in the kitchen this will also keep your kitchen in tip top shape, and much easier to clean!
#5 Keep on Top of Cleaning
The final kitchen organisation tip on this list is to keep on top of kitchen cleaning! Your kitchen won't stay organised if it isn't cleaned on a regular basis. Think about a deep-clean every now and then too! Don't forget about the bigger jobs such as oven cleaning and fridge cleaning, these are just as important to keep on top of as the basic cleaning jobs.
Get in the habit of putting things back and getting everything washed and back in its correct place after using the kitchen. This will keep your kitchen organisation up to scratch!